As the title says, I am a huge fan of art, but it's really Asian art that I am very fond of, whether it be Chinese art of Japanese art, those 2 are the ones I love. And in addition to art, I am also very fascinated by the cultures of those 2 countries, and someday I'd love to visit China and Japan, but first things first-- I'm learning how to speak, read, write Chinese and Japanese. Some say it will not be easy, and I'll probably agree, but what it will be is.....FUN!!!!!!
Chinese artwork
Japanese artwork
What's actually kind of cool is that this was the costume I went as last year for Halloween-- a Geisha Girl, sans the makeup and hairdo! Way too expensive at the place where I got the costume! I still have that costume and do not ever plan to trash it or get rid of it, I love it too much!!!!!!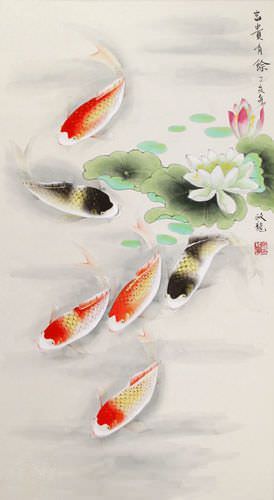 It almost seems like when you look at Asian art, it almost seems to tell a story, maybe about a god, or about something that may have happened. All I know is I really love Asian art, it's so beautiful, so ornate, and so simple yet has this lovely beauty to it. And hopefully someday I can visit the beautiful places where this lovely art comes from.