GNR
More sites:
http://loudwire.com/appetite-for-destruction-album-art-banned-25-most-destructive-guns-n-roses-moments/
1. 1992 Montreal Riot
-Guns N' Roses were in the middle of a co-headlining tour with Metallica when Metallica front man James Hetfield got injured in a pyrotechnic screw-up. Also, Axl Rose had to cut the concert short due to his voice problems. Fans went nuts, smashing windows, overturning cars, setting fires
2. Nirvana Fight
-Kurt Cobain asked Axl Rose sarcastically "Would you be the godfather to our child?" and supposedly the GNR front man then remarked "You better keep your wife shut or I'm gonna take you to the pavement."
3. Covering a song with a serial killer
-In 1993, they released an album called The Spaghetti Incident. It had Charles Manson's "Look at Your Name Girl" as a hidden, bonus track.
4. Slash Quits
-October 1996. Slash, the top hat wearing guitarist, Left the band for good! He said that he, along with fellow GNR bandmates Duff McKagan and Izzy Stradlin, lef the band because of the frontman's well noted trademark of not showing up oin time to do shows. So nowadays, Slash is in a band called Velvet Revolver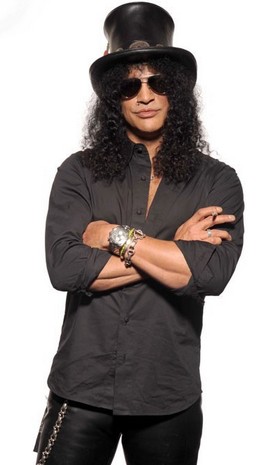 My favorite English cutie!!!
5. Duff McKagan quits!
-In August 1997, Duff quits after 12 years. After he left, Axl Rose is the only sole suviving original member of Guns N' Roses
6. 2002 Vancouver Riot
-In 2002, their first show in 9 years, GNR played a show in Vancouver, British Columbia. Technical problems on Axl's flight kept him from reaching the city for the band's opening night.On the way there, Axl pretty much canceled the show from the air, angering fans. Meanwhile, Axl's bandmates were stuck behind the stage, unaware of what's going on
7. 2002 Philadelphia Riot
-Not even a month later, a show they were to play in Philadelphia got canceled, sending fans into riot mode. According to local papers, it was a 90 minute wait following the end of the opening act and the crowd started chanting "Axl sucks". So the GNR tour promoter, Clear Channel, canceled the rest of the dates
8. Axl Rose vs. Tommy Hilfiger
-According to Axl, in 2006, he had a highly publicised fight with fashion designer Tommy Hilfiger in a nightclub.
9. Pigeons of S--- Metal
-It's hard to do a concert with impatient fans, but having the lead singer get dissed? Worse. This is the situation that Jesse Hughes, lead singer of Eagles of Death Metal, found himself in. During the first show on a 15 show tour supporting GNR on Nov. 24, 2006, the bands were cool, but near the end of the night, he asked the crowd if they liked their song "Pigeons of S--- Metal" and somehow the band was off the tour the next day
10. Soda Troubles
-In March 2008, Guns N' Roses was due to release their new album Chinese Democracy. Dr. Pepper issued a challenge to Axl Rose stating they'd give a free can of soda to everyone in the country, except for fellow GNR man Slash and band Buckethead- if they delayed the release of their new album. They released the album and this resulted in massive trouble for the soda company
11. Steven Adler gets arrested
-After 18 years of being the first Guns N' Roses member fired from the band, GNR drummer Steven Adler gets arrested for his drug abuse problems. In 1996, he suffered a massive stroke because of all the drugs, but this was not enough to stop him. One day, while arriving on the set of "Celebrity Rehab", he showed up high and was arrested by police for possession of heroin.
12. Chinese Democracy album
-Since 1991, it had been nearly 2 decades since the band released an album. In 1991, they released their Use Your Illusion album. So it all comes down to Guns N' Roses not having the same mind blowing power they had back in the 1980s
13. Hall of Fame Induction
-In 2012, the hard rockers received induction into the Rock and Roll Hall of Fame. Axl Rose declined wanting to be there, and this left Steven Adler throwing some pretty nasty words Axl's way and this left former GNR power players Slash, Steven Adler, Duff McKagan and 2nd GNR drummer Matt Sorum to accept the award.
14. Art for 'Appetite' Banned
-The new cover for this album is one of the most highly recognized album covers in the history of classic rock. But the original cover may have gotten into some trouble. The original cover featured a robot sex offender about to be destroyed by a metal hero and a woman who looks like she had just been raped. The original art was included inside the booklet for the album and so the art that went on the front was a cross with skulls made out to look like each member of the band
15. Axl fights a guard
-Arrested in 1987 in Atlanta for punching a security guard
16. Steven Adler in bar fight
-In 1987, he found himself in a fight with Alice Cooper while on tour with him. Adler broke his hand when he meant to hit Cooper but hit a street light instead
17. Trampled to death at the Monsters of Rock Festival
-When GNR played the Monsters of Rock Festival in England on August 20, 1988, two people were trampled to death. As the band began, the 100,000 person crowd surged forward like a tidal wave, trampling two people who were in the front rows.
18. Song with bad lyrics?
-The song "One in a Million" was said to have homophobic and racial slurs mixed in with the lyrics, that left fans wondering if Axl was a bigot
19. Motley Crue vs. Guns N' Roses
-At the 1989 MTV Video Music Awards, guitarist Izzy Stradlin found himself on ther receiving end of a punch from Motley Crue front man Vince Neil for supposedly hitting on Neil's wife
20. Problems with drugs?
-As Axl Rose gave the band a deal: get clean or don't play, he gave them a chance to clean up quick, as he had booked a slot for the band to play some concerts on the Rolling Stones 1989 Steel Wheels tour. He ultimately told them that if they did not stop "dancing with Mr. Brownstone" a song of theirs about heroin use, he was quitting the band.
21. Steven Adler fired
-For his persistent drug use, Adler was fired from the band. He was brought back in with open arms to record the "Use Your Illusion" album on the note he would not use drugs. But he slipped and was replaced by Matt Sorum of The Cult
22. Manager Alan Niven gets the boot
-Axl Rose fires manager Alan Niven in 1991
23. 1991 St. Louis Riot
-One of the most famous GNR moments in rock music history, a riot broke out in St. Louis, Missouri after a fight broke out between Rose and a cameraman
24. Insulting critics
-When the album "Use Your Illusion II" came out, there was a song on that album titled "Get in the Ring", which basically slammed critics who gave the band a negative review to their increasingly bad shows
25. Izzy Stradlin quits
-In 1991, guitarist Izzy Stradliin quits after realizing that being clean and in this band, there must not be much left. He thought this was his smartest decision.